The SmartDummy™ Rescue Manikin takes your training to the next level by creating the most realistic victim-involved rescue scenarios, from search and rescue to extrication.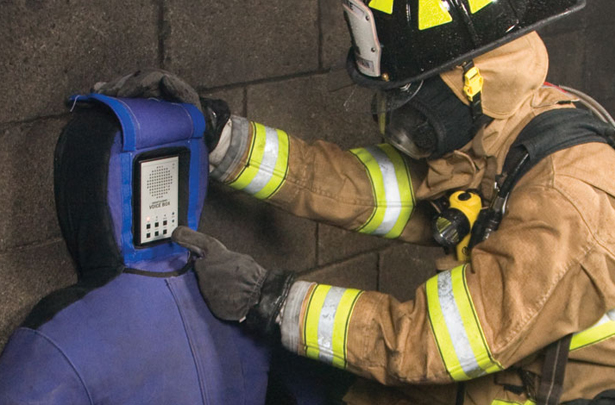 Cliquez sur la photo pour agrandir.
SmartDummy™ Rescue Manikin
Whether it's a vehicle crash, entanglement or downed firefighter removal scenario, the SmartDummy Rescue Manikin is tough enough to meet the most rigorous training demands. Smart enough to interact with rescuers, the SmartDummy manikin feels, sounds and moves like a real person.
For additional training opportunities, choose the Extrication SmartDummy. Because its unique design and construction features removal limbs, you can simulate a variety of serious bodily injuries including a severed arm or leg, or torso impalement. It conforms like the human body for victim removal training scenarios including confined space, wall breach, downed Firefighter removal and entrapment.
Features and Benefits
Heavy-duty abrasion resistant material
allows you to crush, pin and drag the SmartDummy rescue manikin.
Rugged uni-shell construction
Stands up to significant crush loads
Reinforced high-stress points
ensure arm and leg joints remain intact
Internal structure and weighted padding
Provide uniform weight distribution
Flexible design
Allows joints at elbow, knee and waist to move without creating pinch points or causing it to get stuck or jammed in tight spaces during rescue operations
Drag Rescue Device (DRD) strap
Use to demonstrate victim removal and for easy carrying between training evolutions
Voice Box
Allows the manikin to call out for help and interact with rescuers – record custom messages with a built-in microphone for continuous or sound activated playback.
Height: 5′ 10″
Available Weights: 55 lbs or 110 lbs
Video
Website
http://bullex.com/product/rescue-manikins-firefightertraining/